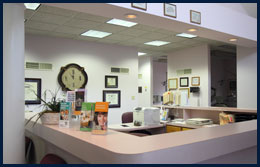 Our office policy has always been to work with all patients; both self-insured as well as those with dental insurance. We will do our best to help you maximize your dental benefits, but please understand that we can only provide an estimate of benefits. Depending on your insurance coverage, actual reimbursement may vary. We are happy to accept assignment for those patients who have insurance policies that allow it.
Appointments:
Once an appointment has been scheduled, this time has been reserved exclusively for you. If, for some reason, you aren't able to keep your appointment, please call our office to reschedule. Please know that 24 hours of advance notice is greatly appreciated.
Payment:
Payment is due at the time that services are rendered. This includes co-payment and deductibles (balances not paid by your insurance).